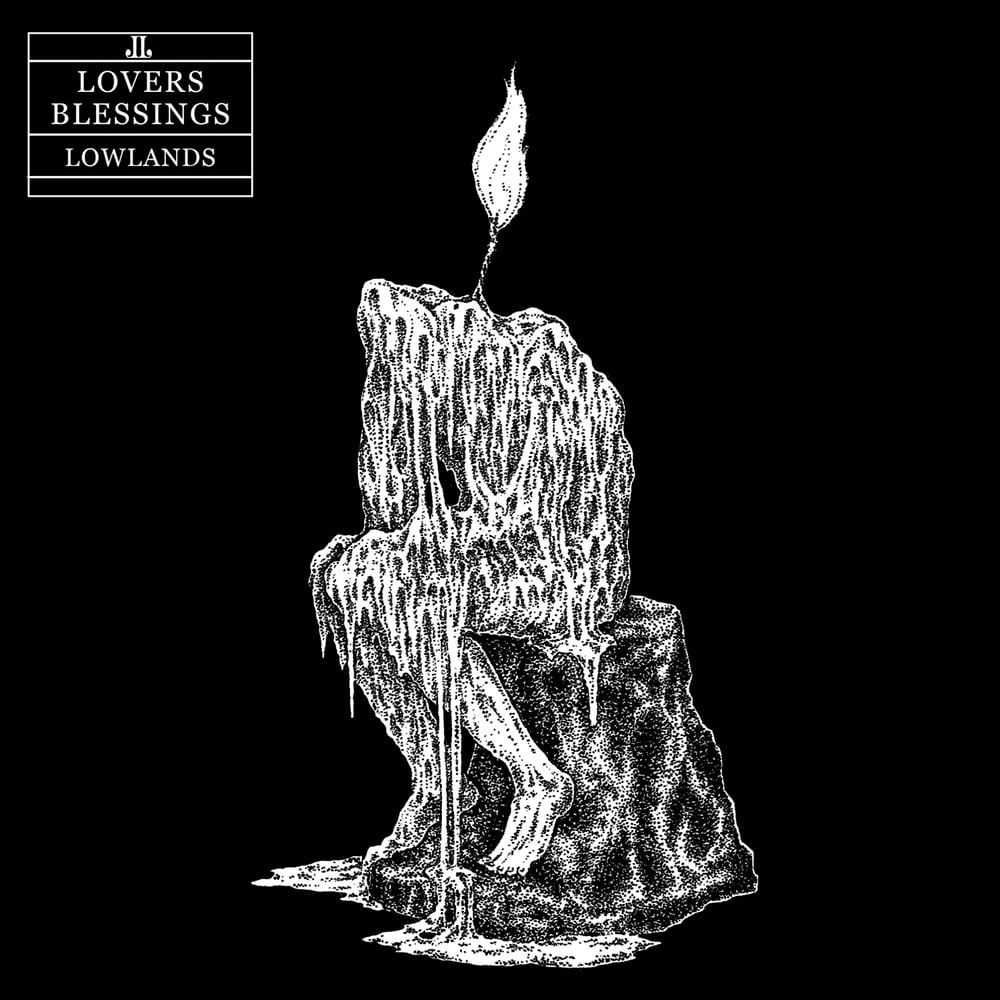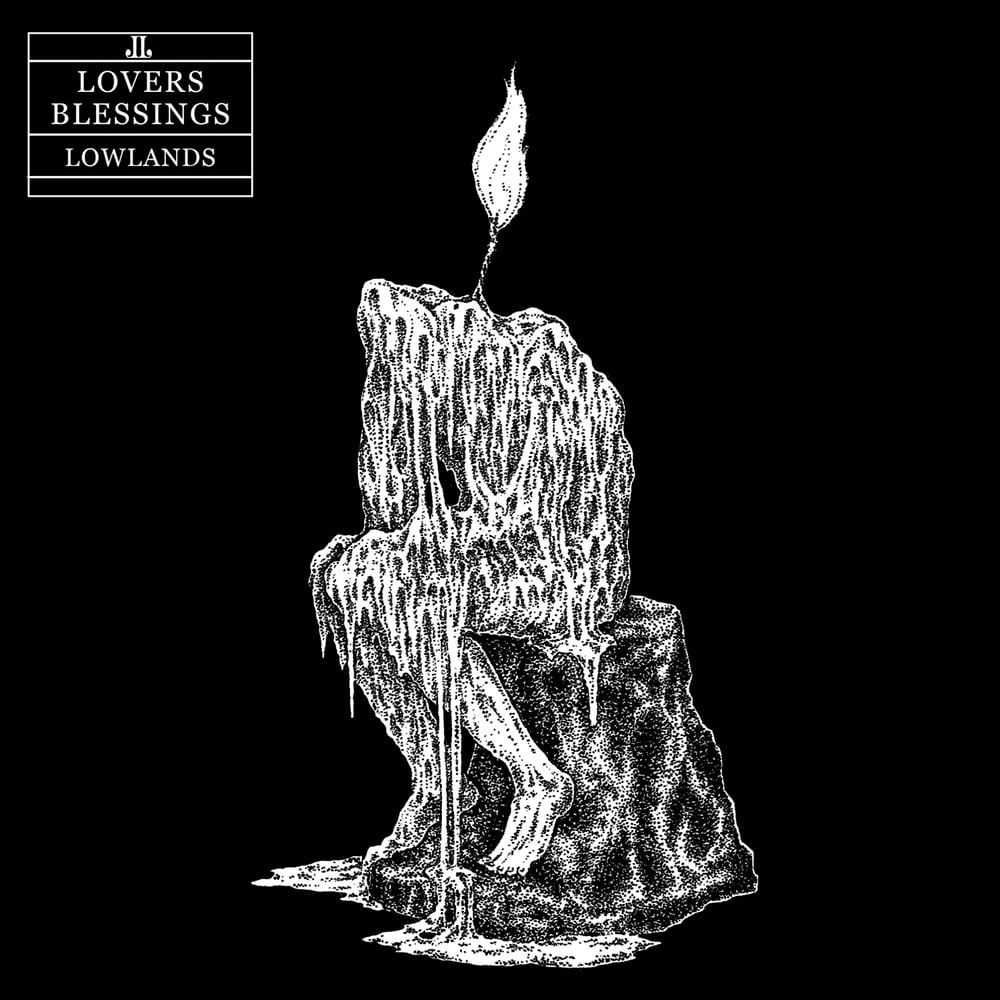 Lowlands – Lovers Blessings (LP)
by Lowlands
$10.00 / On Sale
• Catalog #: TM011
• Release Date [digital]: 10/14/16
• Release Date [vinyl]: 1/20/17
• Limited Edition Vinyl 12": 250 [white]
• Artwork by Chris Bilyeu
—————————————
BUY DIGITAL: iTunes • Midheaven/Revolver USA • Bandcamp
LOWLANDS is an American bi-coastal music group based in NYC & San Diego, CA. Formed in NYC in 2014 by guitarist T.C. Garcia and vocalist Gabriel Spatuzzi, LOWLANDS play slow, dark, minimalist ghost-punk that draws inspiration from the likes of Rowland S. Howard and Ennio Morricone.

Recorded in fits and starts on two different coasts throughout 2014-2015, their debut album 'Lovers Blessings' is characterized by sparse droning arrangements and wistful, mostly ad-libbed lyrics that touch on themes of loneliness, isolation, architecture, sexual frustration & all forms of doubt (religious, self, etc).
Debut album 'Lovers Blessings' is out now via Thrill Me Records.
—————————————
Tracklist:
1. Floating
2. Ugly Sister
3. Annabella
4. Missile
5. Just Like You
6. The Trial
7. Empire
8. Drown
9. Swans
—————————————
—————————————
TOUR DATES:
10/12/16 San Diego, CA @ Soda Bar ^
10/13/16 Phoenix, AZ @ Last Exit *
10/14/16 Los Angeles, CA @ The Echo *
10/15/16 San Francisco, CA @ Brick & Mortar *
10/17/16 Portland, OR @ Holocene *
10/18/16 Seattle, WA @ Highline *
10/19/16 Boise, ID @ Neurolux *
10/20/16 Salt Lake City, UT @ Urban Lounge *
10/22/16 Denver, CO @ Larimer Lounge *
10/23/16 Kansas City, MO @ Riot Room *
10/24/16 Norman, OK @ Opolis *
^ album release show
* w/ True Widow
—————————————
PRESS:
ghostcultmag.com/audio-exclusive-lowlands-lovers-blessings-album-stream-thrill-me-records/
heavyblogisheavy.com/2016/10/13/premiere-bless-your-ears-with-lowlands-gloomy-post-punk/
buriedmuse.com/blog/premiere-stream-lowlands-debut-album-lovers-blessings
newnoisemagazine.com/album-stream-lowlands-lovers-blessings/
mindies.es/2016/10/escucha-profundo-siniestro-debut-lowlands/
—————————————
lowlands1.bandcamp.com
spoti.fi/2e7wMLS
facebook.com/lowlandsnyc
twitter.com/lowlands_nyc
—————————————
thrillmerecords.com
facebook.com/thrillmerecords
twitter.com/thrillmerecords
instagram.com/thrillmerecords
thrillmerecords.bandcamp.com
soundcloud.com/thrillmerecords
midheaven.com/label/thrill-me