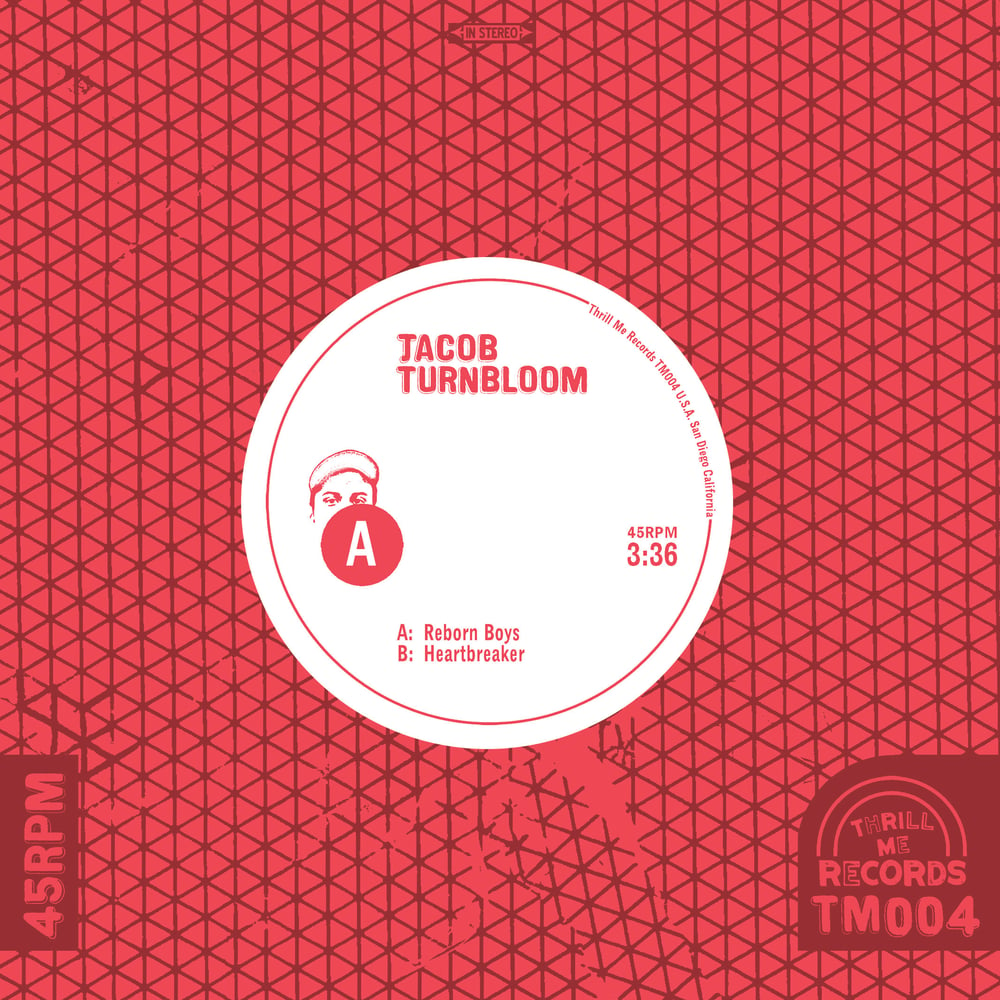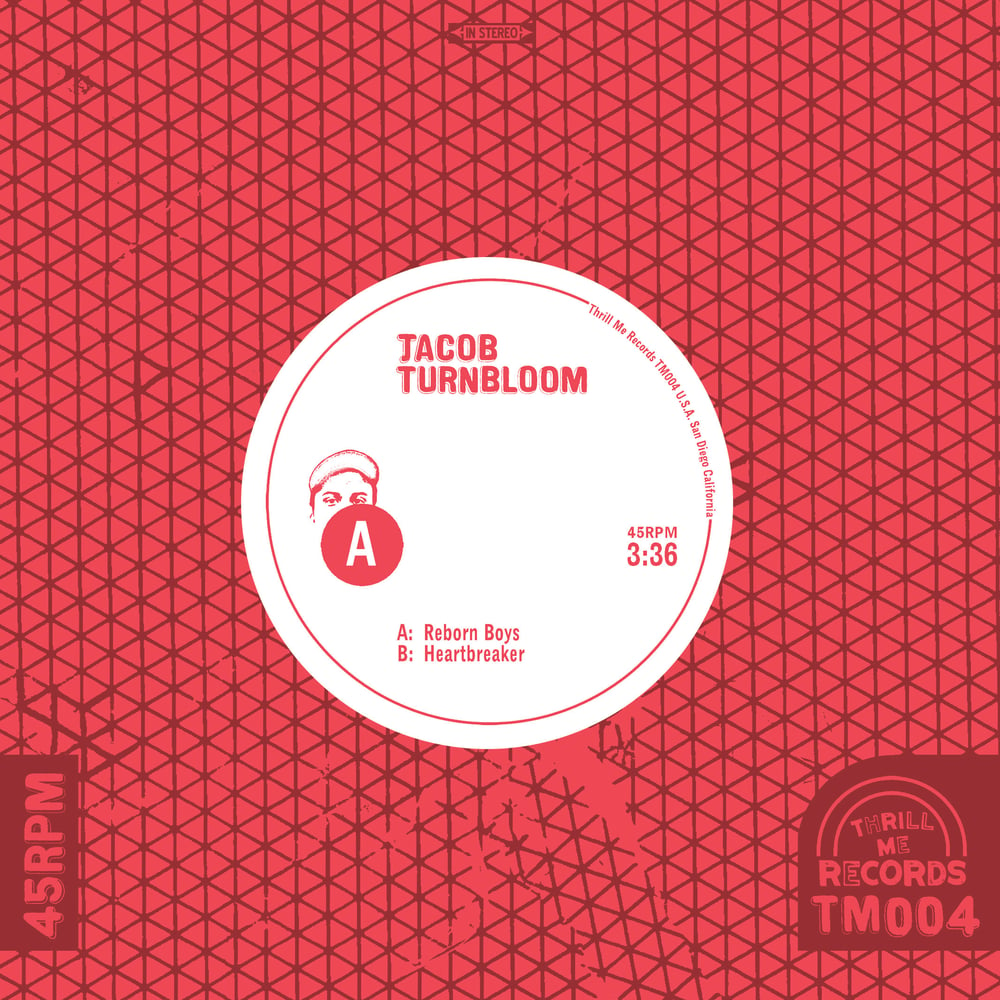 Jacob Turnbloom – Reborn Boys (7")
by Jacob Turnbloom and Mrs. Magician
$7.00 / On Sale
• Catalog #: TM004
• Release Date: 05/19/15
• Limited Vinyl 7" • 100 Blood Red + 400 Black
• Digital Download Card included
• Artwork by Dustyn Peterman (Dusty Dirtweed)
Tracklist
A: Reborn Boys
B: Heartbreaker
• BUY on iTunes
• Listen on Spotify
—————————————
—————————————
Born in Bremerton WA, raised in San Diego CA, artist/musician Jacob Turnbloom has been conjuring up melodic & strange audio vibration within a slew of bands over the past decade, most recently Swami Records own Mrs Magician. With every rotating project his music has continued to undergo a metamorphosis, ranging from hi-fi spacey electronic indie rock, post punk/goth, lo-fi bedroom recordings, and surfy garage pop.
Thrill Me Records is excited to release the brand new 7" from Jacob Turnbloom entitled, Reborn Boys. A slick & bittersweet artifact steeped in the classic sounds of late 70's power pop/punk with an overabundance of 80's analog synthesizers. Produced by Andrew Montoya (The Sess, Ale Mania, Beaters), the sonic quality of these tunes will dust the chrome off your dome and put a shine on your stinger.
Reborn Boys 7" is due out May 19 2015 via Thrill Me Records.
consequenceofsound.net/2015/04/jacob-turnbloom-premieres-new-single-reborn-boys-listen/
—————————————
facebook.com/jacob.turnbloom
soundcloud.com/jacobturnbloom
—————————————
thrillmerecords.com
facebook.com/thrillmerecords
twitter.com/thrillmerecords
instagram.com/thrillmerecords
thrillmerecords.bandcamp.com
soundcloud.com/thrillmerecords
midheaven.com/label/thrill-me